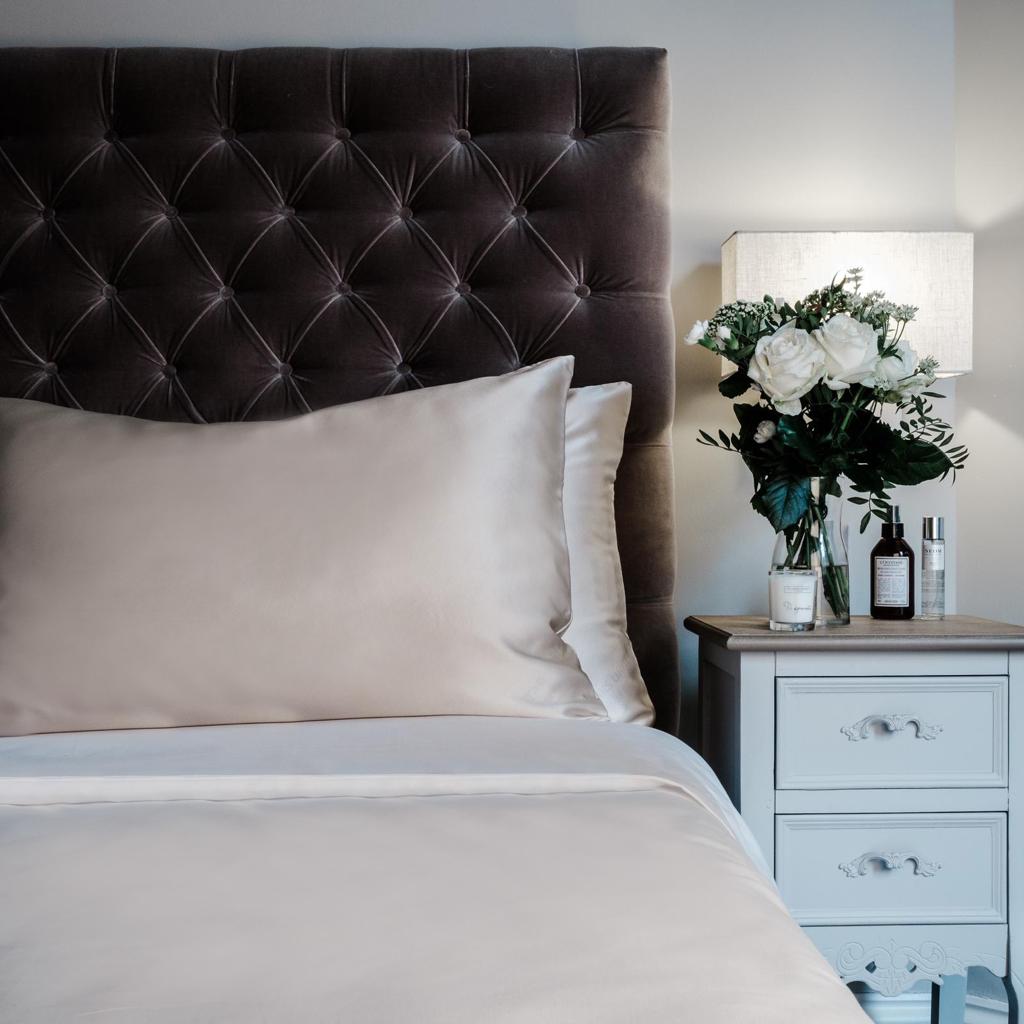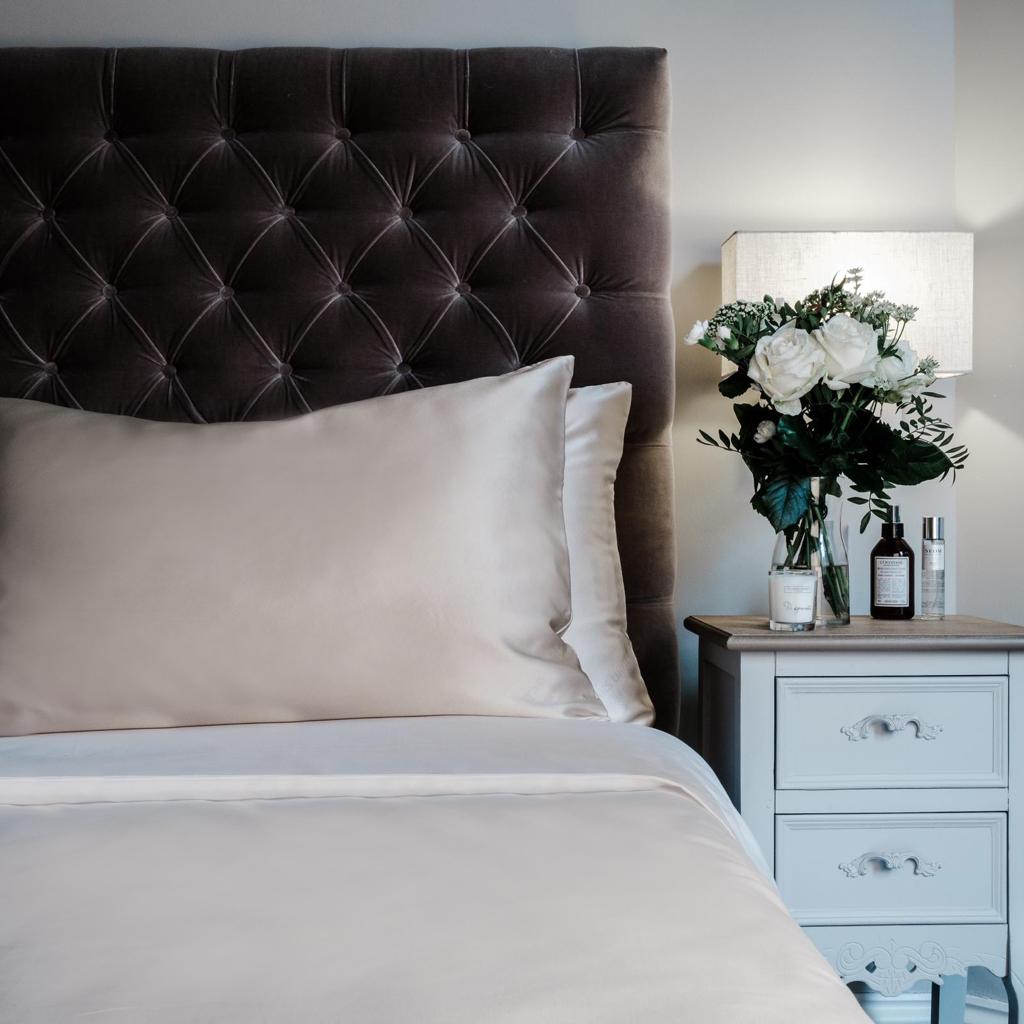 We're all about luxury self-care
We are a London-based lifestyle and wellness brand focused on creating high-quality, timeless silk gifts to improve your daily self-care routine.
Our silk collection has been designed to elevate your everyday; whether that's by giving you better quality sleep, improving your daily haircare routine, or providing you with a range of skincare benefits with minimal effort required.
Why choose us?
Premium quality - we use the highest grade 100% mulberry silk, with a luxury thickness of 22 momme.
Every order gives back - we proudly donate 5% of all profits to Mind Charity in support of mental health awareness.
Slow fashion movement - we use natural silk fabric to create timeless pieces that are made to last. We only use eco-friendly dyes, certified STANDARD 100 by OEKO-TEX®.
Support independent - we are small UK-based business and are always on hand to help with any queries.
As featured in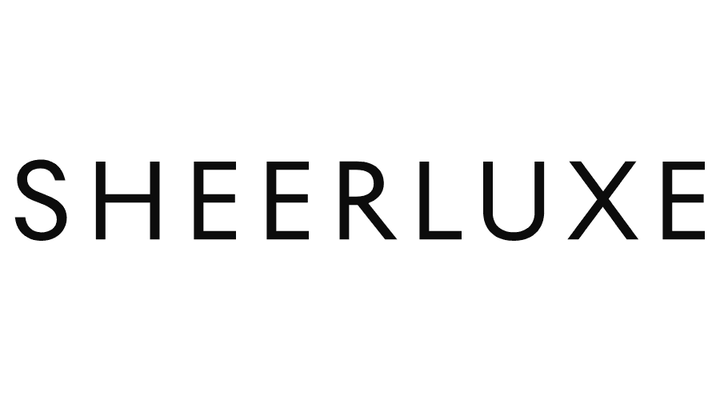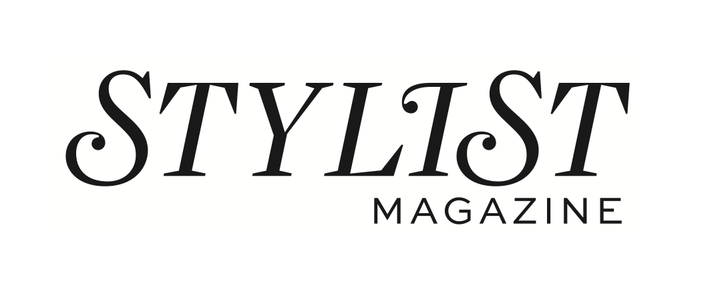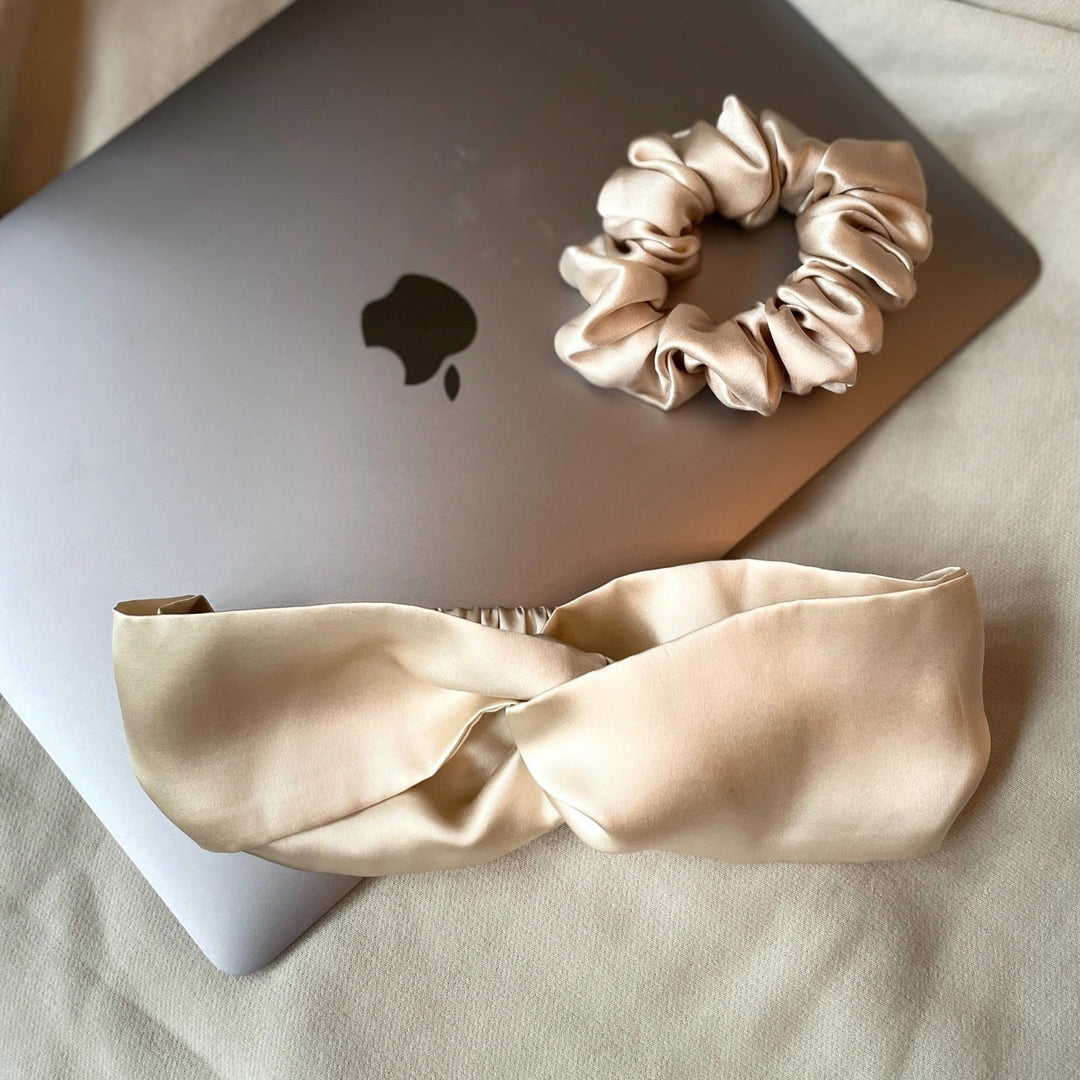 Silk as an everyday luxury
Mulberry silk is universally accepted to be the highest quality silk in the world, giving numerous benefits for skin, hair and the quality of sleep. 
Dermatologists, hair stylists, beauty experts and celebrities have been recommending sleeping on a mulberry silk pillowcase for years, however the benefits of silk are still not yet widely known and due to the traditionally high price tag, a silk pillowcase isn't yet a part of most people's everyday routine.
Our aim is to make the benefits of silk more widely known and to provide the highest grade silk products without premium prices.
Thoughtful gifting
Our brand was founded during the pandemic in 2020 as a way to send unique and thoughtful care packages to friends and family who you couldn't be with to show loved ones you are thinking of them.
Our hand-packaged luxury silk gift boxes make the perfect gift to send to your friends and family to give a positive boost and brighten up their day (or to simply treat yourself!).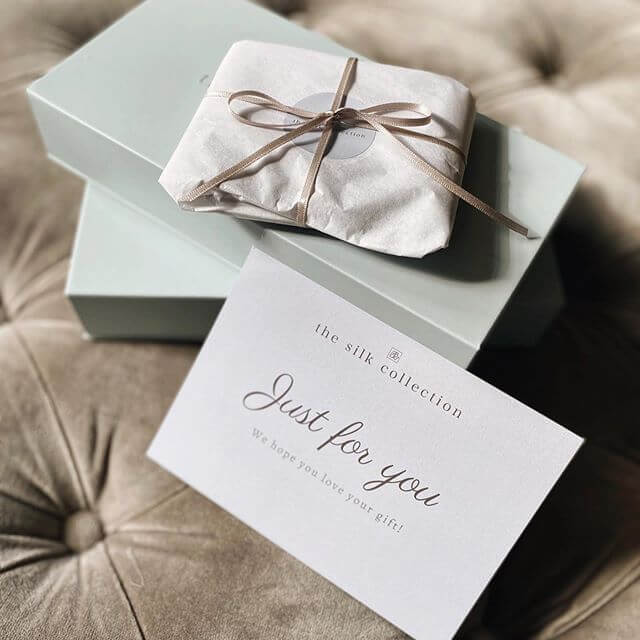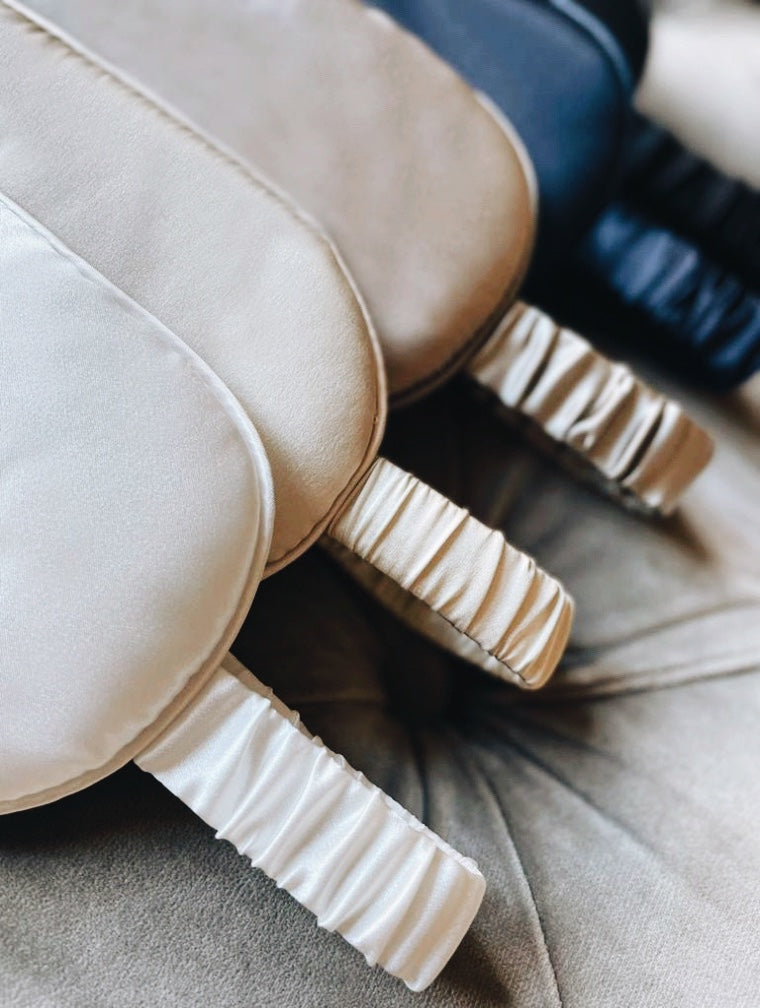 Invest in better quality sleep
High quality sleep is one of the most important contributors to our overall physical and mental wellness. Given that we spend around a third of our lives in bed, we see investing in our sleep as a necessity. Browse our sleep collection range here.
Mental health awareness is another key component of overall wellness and this is something very important to us.
We proudly donate 5% of profits from every sale to Mind Charity to support this important cause.
Get in touch
We would love to hear from you - if you have any questions please reach out to us by sending us a DM on Instagram [@thesilkcollectionuk] or email us at info@thesilkcollection.co.uk.